Independence Day in New York City Rolls in With a Bang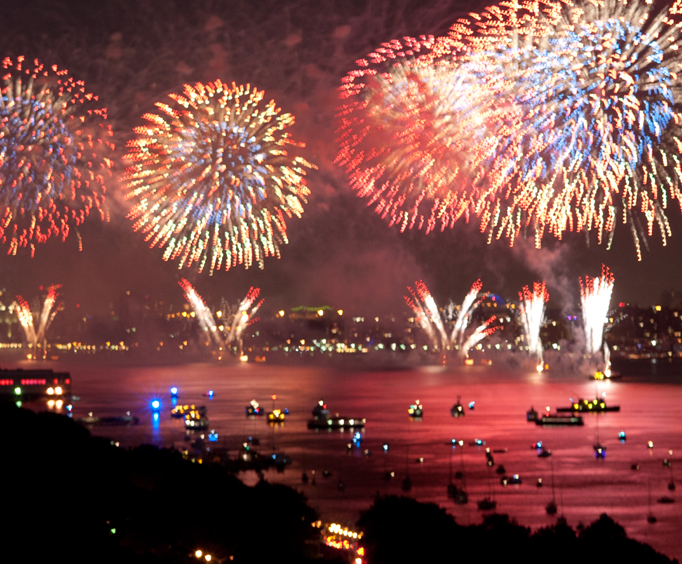 Source Vacations Made Easy
Independence Day in New York City rolls in with a bang, as the city celebrates every July 4th with several unparalleled fireworks shows. The three main fireworks displays take place on the East River near Midtown, at South Street Seaport downtown, and on the Hudson in Jersey City at Liberty State Park.
From a high-up vantage point in Manhattan, one would be able to see all three displays at once! However, you may want to pick one location and set up with a picnic and a blanket in a nearby park - locations do fill up fast, so arrive in the afternoon and have fun with your family until sundown.
***
RELATED POSTS
***
FOR MORE INFORMATION
Some consider the great New York City the cultural capital of the world and it is one of the most popular and dreamed of destinations by travellers everywhere. While there you'll want to take time to admire the New York Skyline, see some of the world's most famous monuments like the Empire State Building, the Statue of Liberty, the Chrysler Building, see a show on Broadway, stare in awe at Times Square and so much more.
Exploring NYC will satisfy all of your traveling needs. You can see one of the world's most beloved art museums, the Museum of Modern Art (MOMA), and experience the most varied cultures of the world. In New York you will find a surprising and incredible mix of cultures from all over the world, making the cuisine and nightlife experience a constant surprise
Visit the city's parks, go shopping, browse the art museums and take tours to learn more about the history and significance of the various places. New York, the Big Apple, will never get boring.